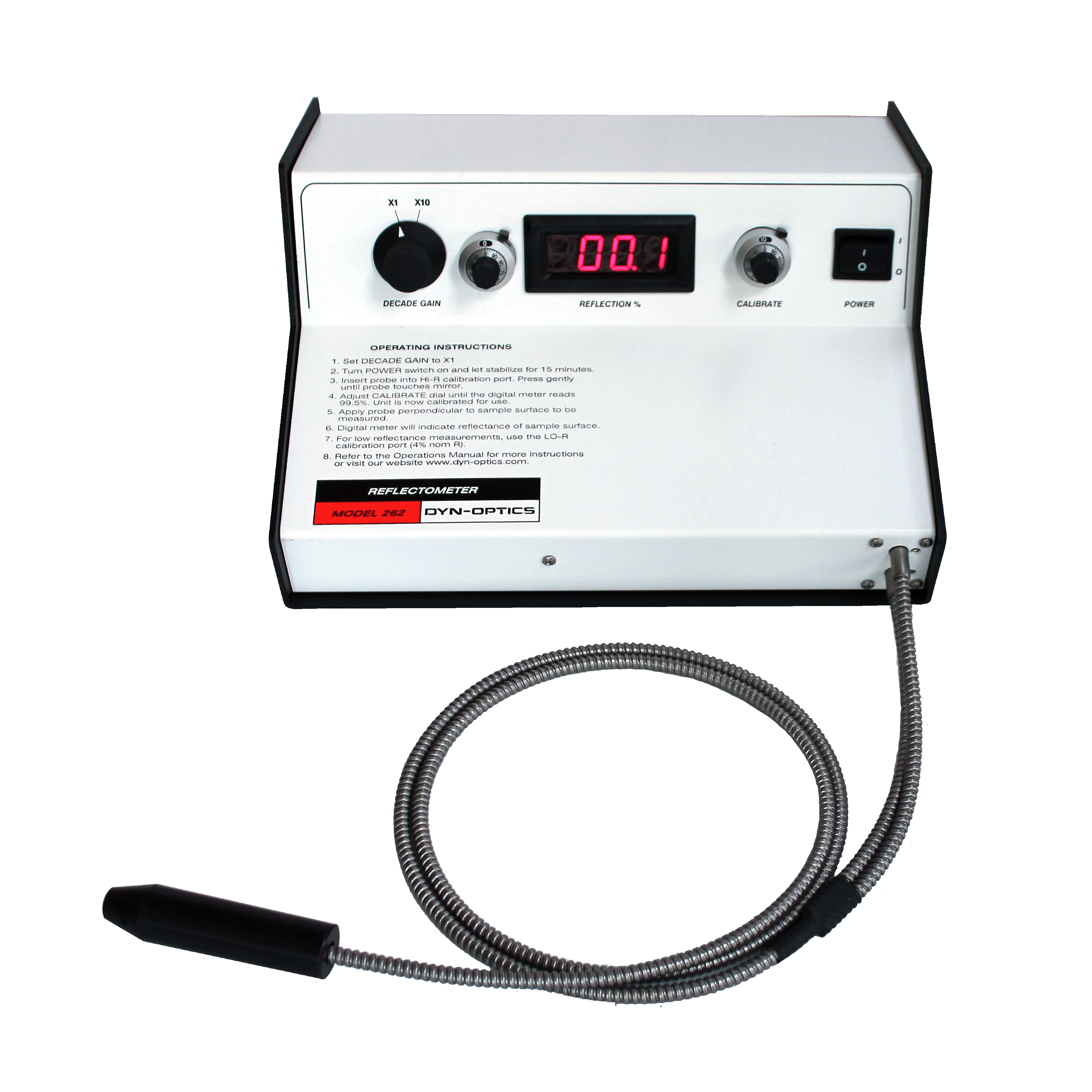 The Model 262 Reflectometer was developed for the Bright Plating industry to measure reflectance at various locations on a spun aluminum curved surface for streetlight and other reflectors. This compact desktop instrument is easy to use and simple to calibrate thereby providing production people with a rapid means to assure quality of the reflectors being processed.
The instrument is calibrated with an on-board reflectance standard. Measurements are made by touching a soft probe to the surface being measured. The reflectance displays immediately on a 31/2 digit bright red digital meter. The soft probe is connected to the instrument by fiber optics. Most reflectors are used to illuminate an area to improve visibility at night for the eye. Thus, the reflectometer has similar spectral (photopic) response as the eye.
The illumination source is a white light LED that is electronically chopped (with no moving parts) and synchronously demodulated to provide a system that is not affected by room light.
The Model 262 is available in the following configurations:
| | |
| --- | --- |
| Model | Configuration |
| 262 | Reflectometer (single channel) |
| 262(5) | 5-Channel Reflectometer |
| 262T | Transmissometer (single channel) |
| 262D | Diffuse Transmissometer |
| 262T/R | Reflectometer & Transmissometer |
These modestly priced instruments have been provided to a number of plating facilities in the continental United States and overseas. Call, write, FAX or email for additional technical information, specifications, or price quotation.